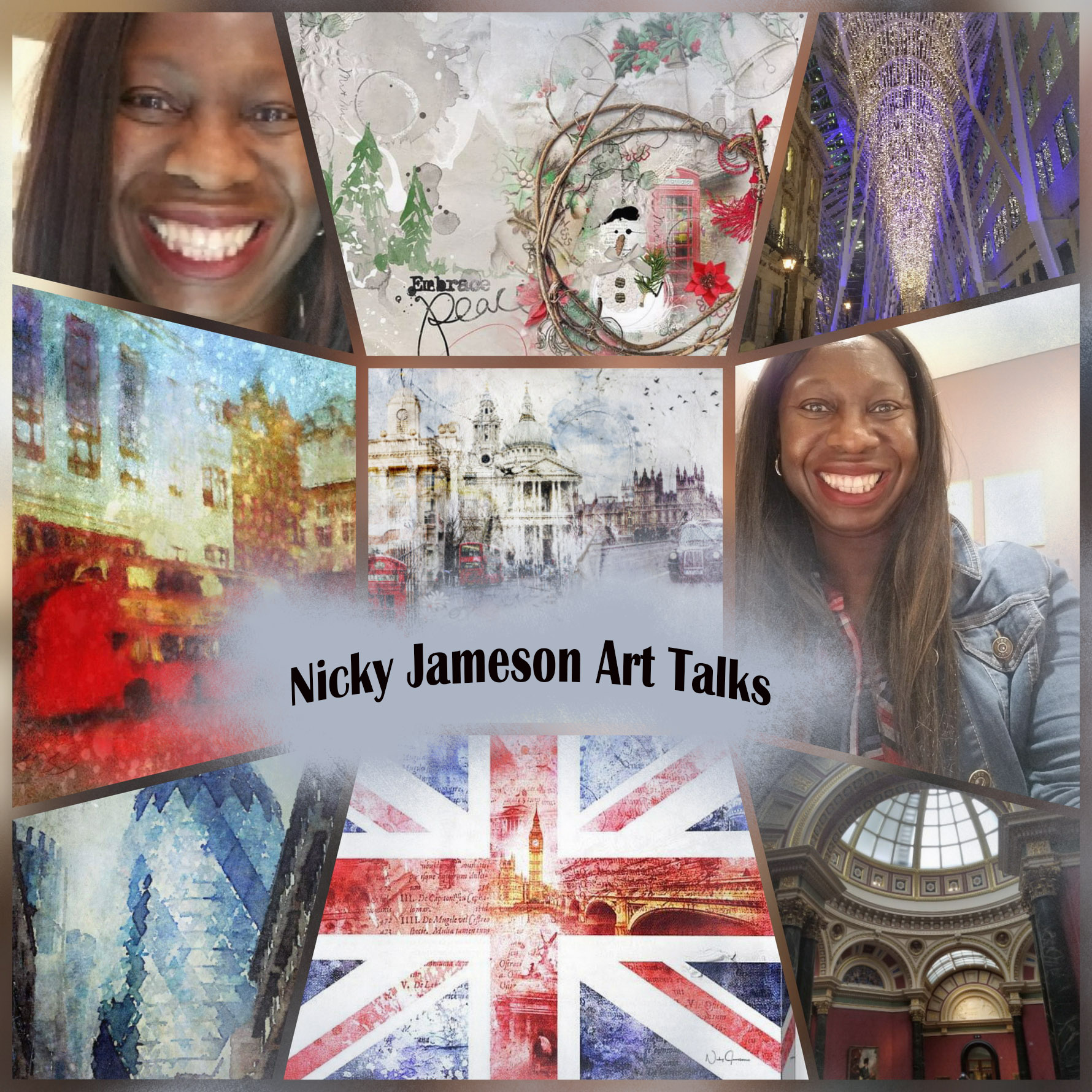 Guest Interview with Artist Karin Merx - Episode 16
It's now live! My guest interview this week is with Artist Karin Merx from London, England
Prepare yourself for a powerful and inspiring artist interview that proves that no matter the challenges we must do whatever we need to do to find our creative purpose and answer the call.
I was thrilled to interview Artist Karin Merx who shares her journey from classical musician to visual artist - telling your story through a portrait - and creative entrepreneur.
 Kick back, grab a coffee (and a notebook - you'll need it to jot down some great points) dive into this very illuminating interview…
What does it mean to make art with meaning and how does Karin do this?
Why is it so critical for artists to be true to themselves, whatever the cost?
What's the consequence of allowing others and their opinions to define who you are and what you should and shouldn't do?
Answering the call of being a visual artist meant pushing back against patriarchal pressure and criticism. Telling a story through a portrait and changing lives has been part of the journey and Karin graciously shares it in this interview.
Listen to the latest episode and learn…
How Karin Merx took back her power as an artist and why she speaks her mission…
How Karin uses her art to powerfully support others fighting the fight against racial, sexual and social injustice and the blight of invisibility...
The origins of "Your Story Told" and changing lives…
How Karin is building her creative enterprise
Thank you Karin for sharing your story! 
You can find out more about Karin at her website http://karinmerx.co.uk
Or her Instagram: Instagram.com/caliz_studios
Thanks for listening to this episode of Nicky Jameson Art Talks. If you enjoyed it follow my podcast so you never miss an episode, and please feel free to share this episode.
Until next time, let's talk!
Nicky