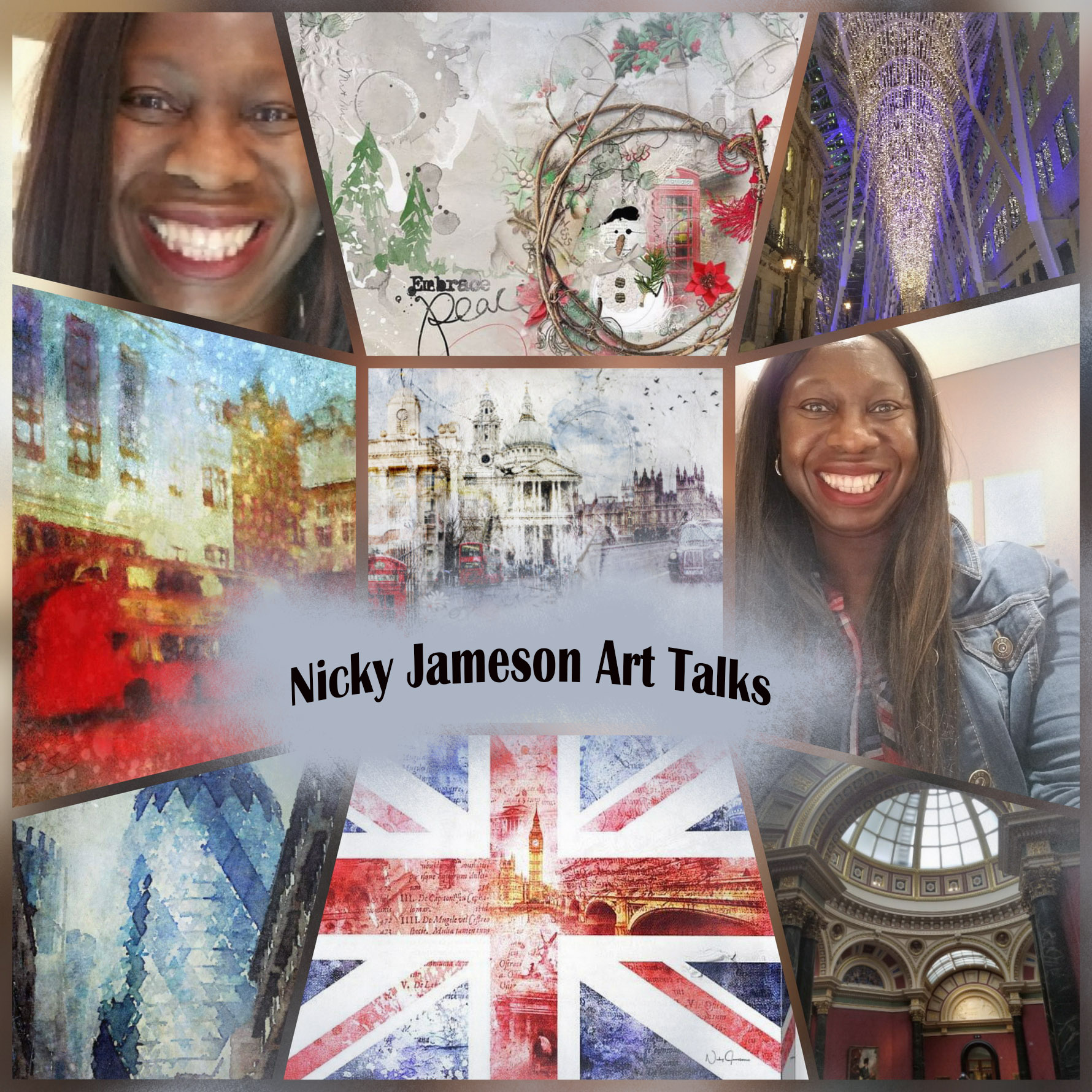 Guest Interview with Artist Trish Hoskin - Episode 15
It's here! My interview this week is with Digital Artist Trish Hoskin, all the way from Southern Australia.
Time to go down under! I was thrilled to chat with Trish, one of my favourite artists who's from Adelaide, Australia! You will enjoy getting to know her through our fun interview. How cool was it to chat across time zones and share stories about creativity and art? It was super cool.
You may know Trish Hoskin already from her super stunning artwork, ranging from floral and architectural to intricate fantasy and abstract (which she makes look so effortless), beckoning you to join her on an exciting adventure. I've long been an admirer of her work which I see often in our digital art groups and on Instagram.  Trish's story is fascinating. A world traveler with a special love for London UK (my beautiful home town no less) you could describe Trish's artistic life as a wonderful adventure in art proving that art can take you places.

From a pilgrimage to London UK to commemorate the anniversary of the death of the late Lady Diana, Princess of Wales to rubbing shoulders with celebrity, appearing on T.V., publishing a book about her travels and her art and contributing to two digital artistic teams… with all this Trish is a  prolific artist who creates her art and nurtures her artistic vision and expression. And did I mention she does all this in addition to a day job? How does she do it?

Tune into the show and you'll learn:
How Trish, as a photographer, transformed herself into a digital artist…

How she stays true to her creative and artistic vision…

How she meets the challenges of self-doubt and resists the temptation to compare…

How Trish stays motivated...

Her tips for other creatives and would-be digital artists dreaming of tapping into their creativity...
It was another fun chat and such a pleasure to get to know this amazing artist.
Kick back, listen, be inspired.
Find out more about Trish and see her stunning work on her website https://www.trishhphotography.com/
Thanks for listening to this episode of Nicky Jameson Art Talks. If you enjoyed it follow my podcast so you never miss an episode, and  feel free to share this episode.

Until next time, let's talk!
Nicky