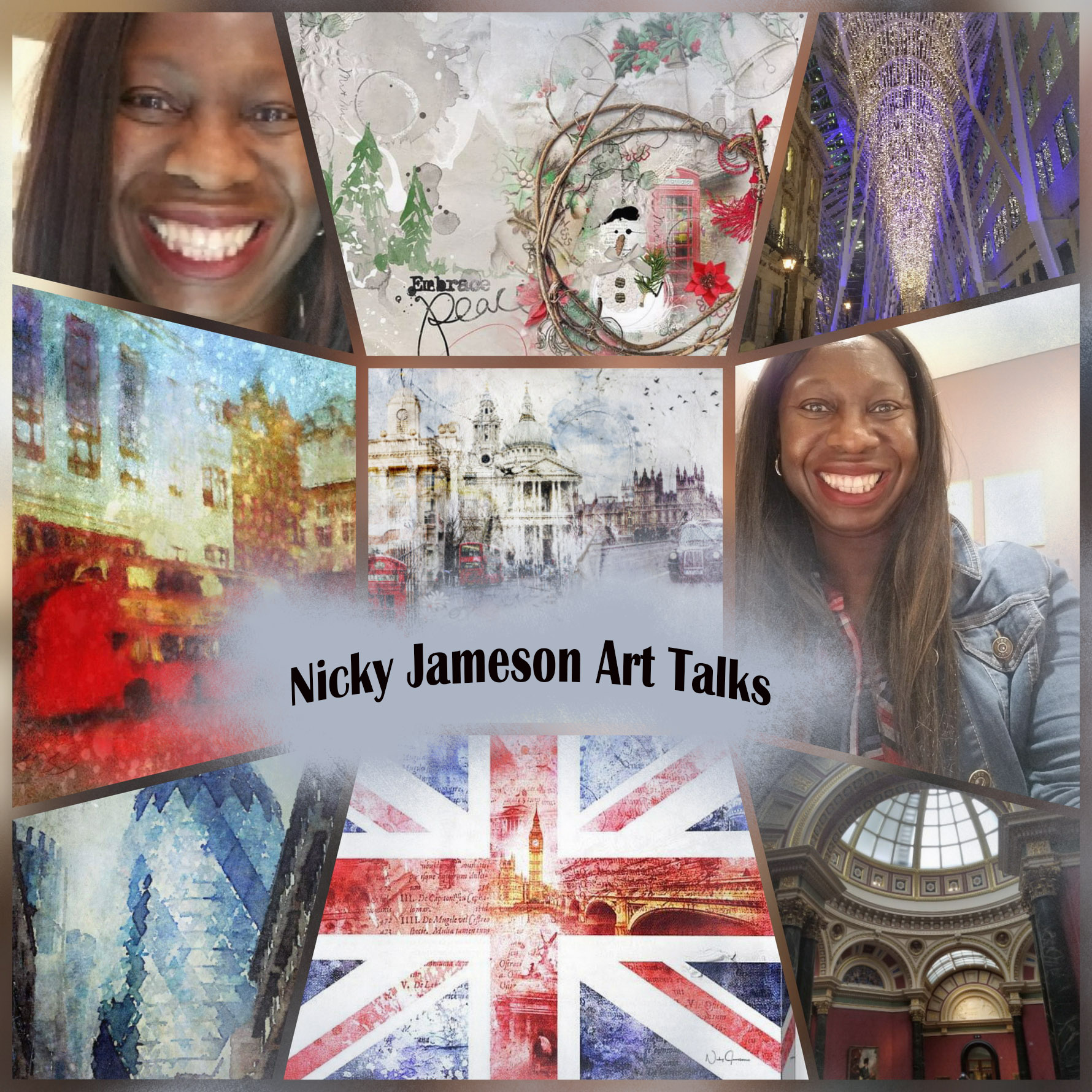 Now Live!! My interview with June Krisko -Digital Artist from Haliburton, Ontario - Episode 23
 "You learn to be creative in the moment…"
What a fabulous time I had chatting with Artist June Krisko! I've long been fascinated with her digital sketch art and in this episode June shared how and why she creates it.
Living off the grid isn't the first thing you might expect when you're talking with a digital artist. Especially as having reliable tech tools and Internet are quite important. In fact, you might think of going off-grid only when you wanted to take a break from your digital creative tools and online life. For June, it's the complete opposite… it's part and parcel of her life.
Following her decision to live off-grid to see a different part of Canada and still make art, June learned to live creatively in the moment and take much of what might throw most of us  in her stride. And you'll hear how she makes it work. It was great to learn how her art, which she creates using her phone and a nifty App called Autodesk Sketch Book came about and developed and how she adapted to her environment and became more and more prolific, with an upcoming exhibition in the works. June is also exploring painting on birch bark and truly bring more of nature into her art.
Listen to our fascinating conversation where June shares her thoughts on:
Being inspired by buried feelings  and allowing that inspiration to come through and in her artistic expression
Trusting her intuition and becoming an artist…
Managing depression and her mental health, and the impact on her creativity and art...
The advantages and challenges of being a digital artist living completely off the grid…
Benefits of social media…
Her tips and words of wisdom for creatives
And so much more!
I was  inspired by our very enlightening conversation and I think you will be too - and it may even make you appreciate some things we often take for granted in our connected, always-on world.
Find June's digital art on her website  http://www.junekrisko.com/  or follow her Instagram https://www.instagram.com/junekrisko/
Until next time,
Let's talk!