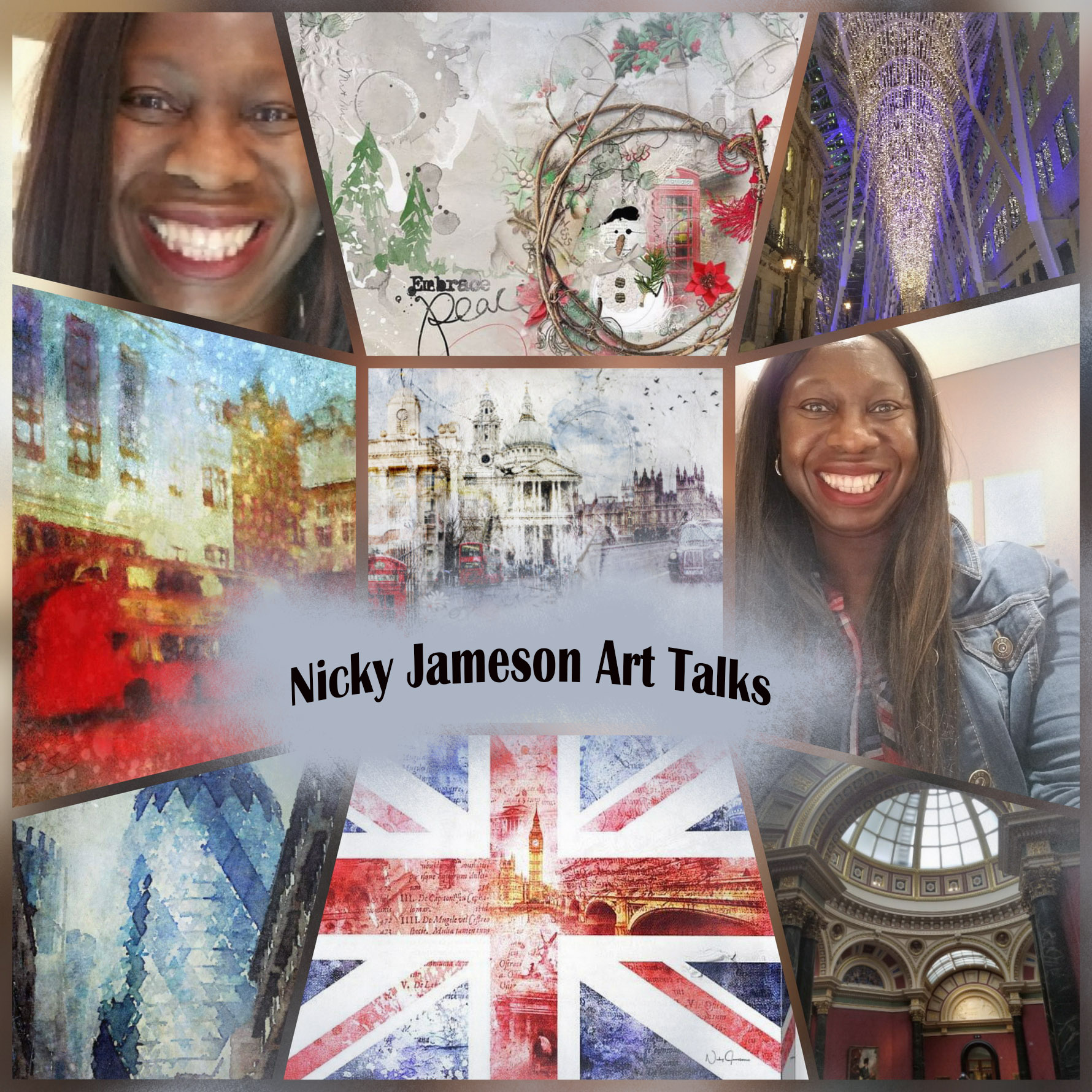 Guest Interview with Artist Athalie Taylor - Episode 17
Now Live! My interview this week is with Digital Artist Athalie Taylor from Tasmania, Australia!
Another fascinating artist's journey, another trip down under! This time we visit Tasmania (figuratively speaking) where I get the opportunity chat with multi-talented Digital Artist Athalie Taylor. It was a fun time.
Athalie always had her own ideas about what she wanted to do, even when art school (which she had wanted to attend) turned out to be a "no-no."
Instead she took a different route and honed her skills in textiles, dressmaking and more…learning and teaching others to create things for themselves. From textiles to crafts to photography and then to digital art where she creates spectacular art on her new iPhone"… Athalie says she always had enough skills to be able to make a thriving living and do it while being different.  And it flows through to her art - it's fascinating and different.
It's always interesting to hear how we artists arrived where they are today in our artistic journey. In this episode you will hear how Athalie's fascinating journey led her to becoming a digital artist and find out how she:
Used her creative skills to run several entrepreneurial ventures…

Left photography to begin creating digital art on the iPhoneX…

Created a thriving  magazine to showcase the community of digital artists "down under" and became part of a regular group meet-up of digital artists


Pushed past challenges such as illness to hold several solo exhibitions and expand her creative horizons…
 You'll also hear a few of her inspiring tips for artists and about some her solo exhibitions.
You can see more of Athalie's beautiful art at her website - do head on over there and give her a thumbs up!
Thanks for listening to this episode of Nicky Jameson Art Talks. If you enjoyed it subscribe, comment give us a thumbs up iTunes and please share with friends, associates and of course on social.
Until next time, let's talk!